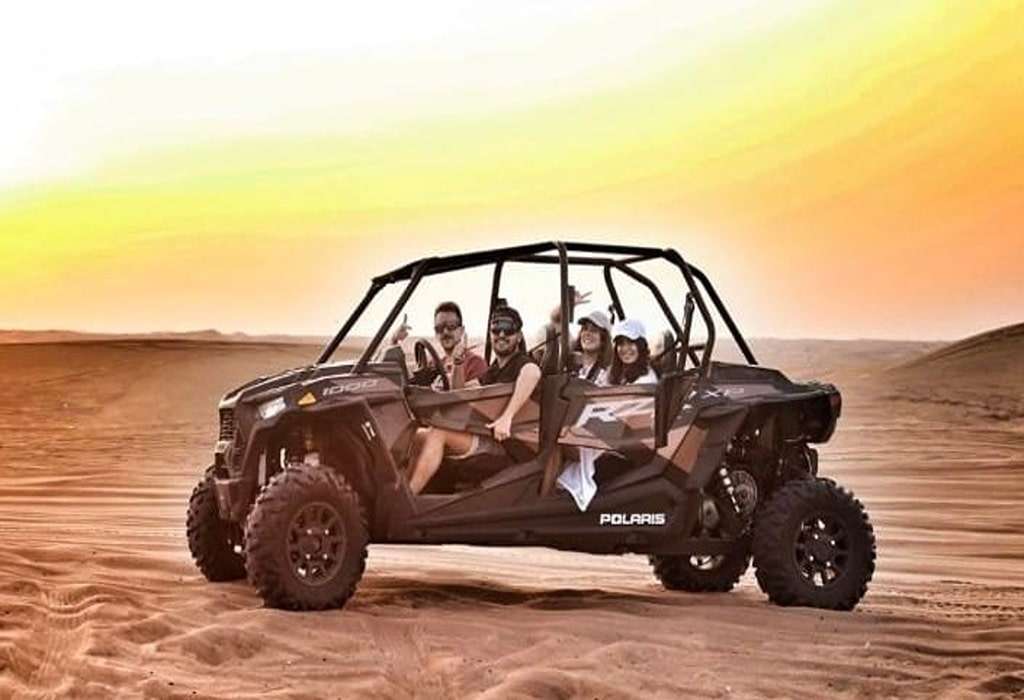 Introducing our 4 Seater Dune Buggy is the perfect choice for creating unforgettable off-road memories with companions. This versatile vehicle is designed to accommodate a driver and two passengers, making it an ideal option for group adventures.
Vehicle Features:
Inside the dune buggy, you'll find spacious and comfortable seating arrangements that allow everyone to enjoy a supportive and enjoyable ride. The ergonomic seats are designed for your comfort, ensuring a relaxed journey for all occupants.
Under the hood, this 4 Seater Dune Buggy boasts a potent engine that delivers the necessary power and speed to conquer a wide range of terrains, from sandy dunes to challenging trails. Safety remains our top priority, with critical safety features like a roll cage, safety harnesses, and a reinforced body structure to guarantee everyone's safety during the adventure. The dune buggy's design is both practical and visually striking. Its sleek, open-frame construction adds to the excitement and anticipation of your off-road journey.
Safety at the forefront:
When you select our 4 Seater Dune Buggy you're not just choosing a vehicle rental; you're opting for a remarkable adventure. Our comprehensive training sessions ensure that all drivers, regardless of their experience level, become proficient in operating the vehicle's controls and understanding its safety features.
Join our knowledgeable guides on exhilarating off-road adventures as you discover a variety of landscapes, overcome tough tracks, and create priceless memories with your friends. We provide a range of alternatives, whether you're looking for a quick, action-packed experience or a full-day off-road trip, and our packages are customized to your group's interests and schedule.
Grounds for Deciding:
You can be confident that the 4 seater dune buggies in our fleet are kept in top condition for your safety and happiness. Our devoted support crew is standing by and prepared to help you immediately if any problems occur while you're on vacation.
Book today to ride in our 4 seater buggy on an exhilarating tour. Our dune buggy guarantees an unforgettable off-road journey for everyone, whether doing it with friends or spending quality time with family. Let the adventure begin as you get ready to explore the great outdoors together!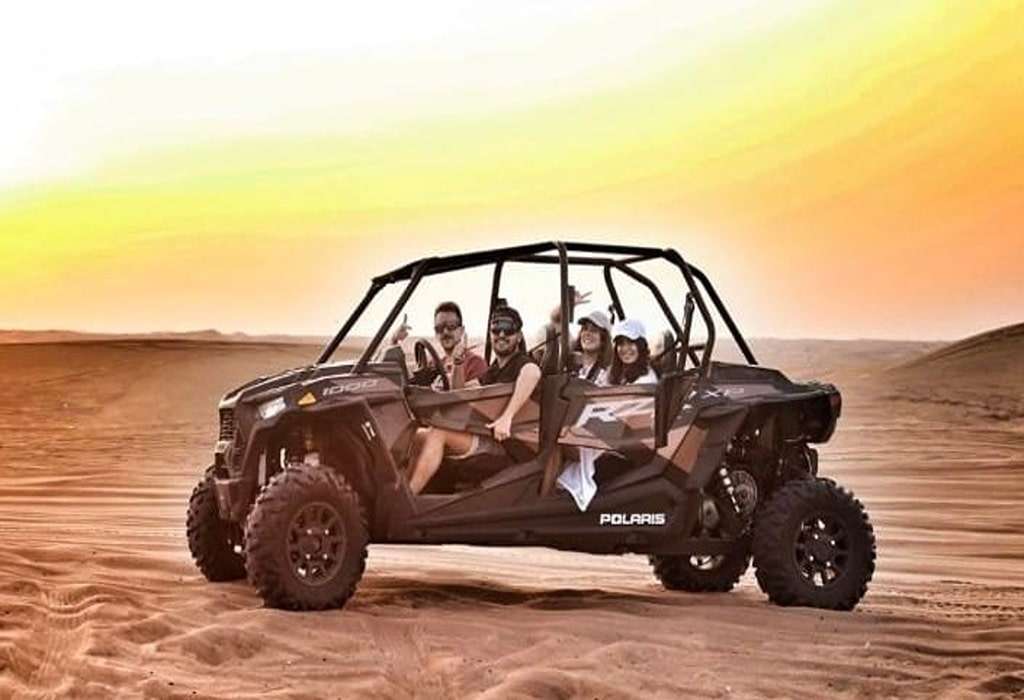 Pickup Time 3:00 to 3:30 Pm
Tour Duration 6 hours
Pick & Drop Included

Pickup Time 3:00 to 3:30 Pm
Tour Duration 6 hours
Pick & Drop Included